1984 Panel 8 of 9

Jan 8 1984 - Marine Sgt. Ed Gargano died in an ambush while stepping off a helicopter near the UK/US Embassy located on the Corniche in Beirut.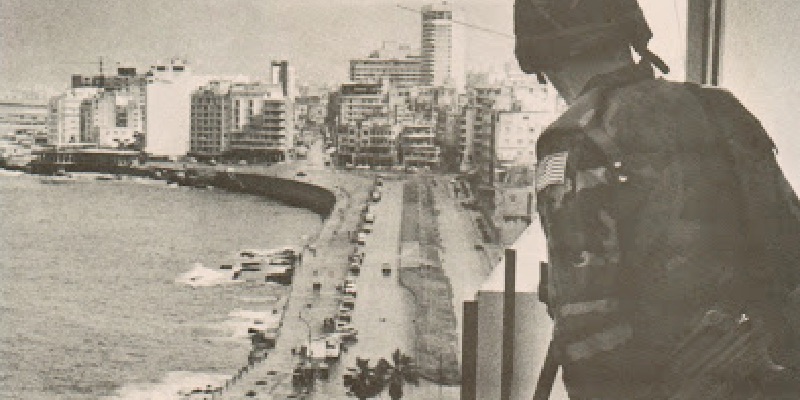 Feb 8 1984 - Marine Captain Alford Butler dies in his quarters while cleaning his pistol and is the last MNF American Marine casualty.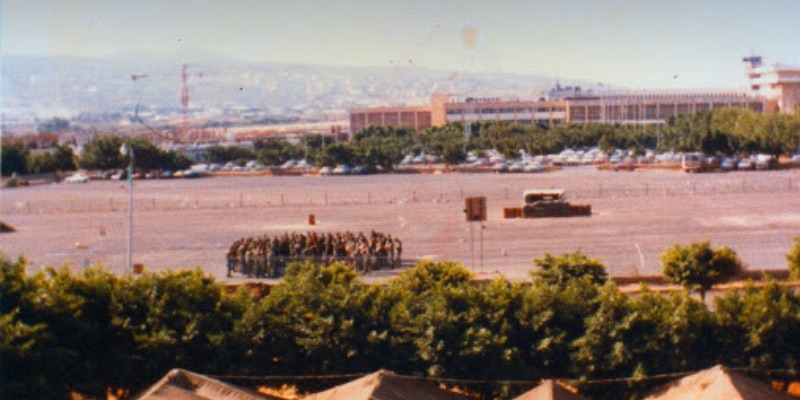 Feb 26 1984 - At 0600 the last of the 2/8 BLT Marines and US Multinational Force depart their positions around the Beirut airport turning over control for security in Beirut to the Lebanese Armed Forces.